Cambridge team
Research
The project's frame was set by the Cambridge team. They worked on polyphonic music in France in the late 12th and 13th centuries. This was the first situation in which musical history in itself became crucial not only to the documentary practices that preserved it, but also to the aesthetic values that informed the creation of new music (Rankin, 2000).
It was in that context, at the Cathedral of Notre Dame in Paris, that the first musical 'canon' was established (Wright, 1989; Roesner, 2001), and then transmitted far beyond its original institutional situation; now – for the first time in European history – the past 'materialized' in books of polyphonic music.
Such books were a new phenomenon in the early 13th century (Rouse, 2000), and were associated with high social status; they were not made for the use of performing musicians, but as a deliberate summation of musical achievements. This enormous change in musico-cultural practice sits within a very specific social context associated with:
the centralisation of royal and aristocratic power
the stabilisation of economic factors
the emerging university in Paris and its attraction of many students from distant parts of Europe (Baldwin, 2010; Wei, 2012)
The migration of scholars into and out of Paris fostered the dissemination of musical practices, new forms of music writing, and historical consciousness about musical styles in ways qualitatively distinct from previous centuries.
By identifying the characteristics of musical change in this Parisian milieu, the Cambridge team distinguished categories whereby past and present are linked, integrated, contrasted, separated (Hartog, 2003), thereby enabling reflection on present uses of the past.
The Cambridge team:
Explored music-collecting against larger social and cultural currents that determined canonisation.
Examined the accretion of musical substitute compositions, 'clausulae', as a profound process of experimentation with and manipulation of music of the past. Particular emphasis was placed on how old and unmeasured chants were recast as platforms for new rhythmic styles.
Team members
Susan Rankin
Susan Rankin is Professor of Medieval Music at the University of Cambridge and a Fellow of Emmanuel College. Her research interests lie in two directions:
the manuscript transmission and forms of writing of music in the early middle ages;
ritual expressed in music throughout the middle ages.
Her most recent publication is a monograph on the music scripts and notations invented by the Carolingians (Writing Sound in Carolingian Europe, CUP 2018), and she has recently finished a second 'Carolingian' book (Sounding the Word of God: Carolingian Books for Singers) based on the Conway lectures delivered at the University of Notre Dame Indiana in 2017.
In 2019–2020 she was a Fellow of the Radcliffe Institute at Harvard University, working with Margot Fassler towards a book in which dramatic modes of action in and alongside the medieval liturgy – from dramatic liturgy of the ninth century to sequences composed in the fifteenth – will be examined.
She was awarded the Dent Medal in 1995 and is a Fellow of the British Academy, the Academia Europaea, Corresponding Fellow of the Medieval Academy of America and Corresponding Member of the American Musicological Society.
→ View her list of publications on www.mus.cam.ac.uk
Adam Mathias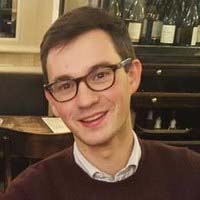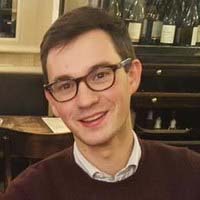 Adam Mathias was a doctoral candidate in Historical Musicology at Cambridge University from 2016 to 2020, supervised by Susan Rankin. Before joining the Cambridge team, he completed his undergraduate study at Emmanuel College, Cambridge where he graduated with First Class Honours and was awarded several prizes. Following this, Adam was awarded the Herchel Smith Scholarship to spend a year as a visiting scholar at Harvard University where he was also made a Choral Fellow at the Memorial Church.
From 2016 to 2019, Adam was a member of the Sound Memories team. With a general focus on the polyphonic repertory associated with Paris and Notre Dame around the 13th century, his research centred on the repertory of clausulae contained within the Notre Dame sources. He defended his doctoral thesis in June 2020.
Beyond his doctoral project, another research interest of Adam's is in English motets from the end of the 13th century. In addition, he maintains a fascination with opera and its relationship to technology and acousmatic/diegetic sounds. He is also an organist, having held scholarships at St George's Chapel, Windsor Castle, Emmanuel College, Cambridge, and St Paul's, Knightsbridge.