News
SoundMe at the International Summer School of Early Music in Valtice
Members of the Sound Memories project and AP's La Morra and Anonymous III participated at the 31st International Summer School of Early Music and associated events Music Rendez-Vous and Valtice Baroque Night. This took place in July in the Czech Republic. (For more information see: → www.early-music.cz.)
The school welcomed around 350 students this year, from children and amateur musicians to music students and professionals. It was an outstanding opportunity to disseminate awareness about the research of our project and to show little-known or unknown music of the past to an interested and musically active audience.
David Eben taught plainchant and medieval polyphony. The repertory selected for his classes included pieces associated with Prague University and music by Petrus Wilhelmi de Grudencz.
Watch David Eben and his class on Czech Television news: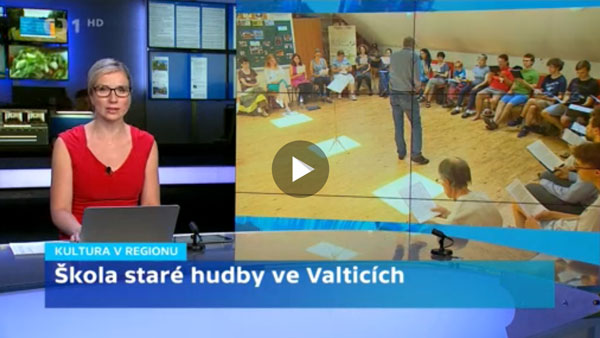 Here is a video of the closing concert performed by David's students (full programme):
Corina Marti (AP La Morra) was invited to Valtice as a tutor of baroque recorder (mornings) as well as to teach a medieval ensemble class (afternoons). She focused on 14th and 15th-century polyphony with her students.
Watch a performance of Corina's medieval ensemble class at the final students' concert (chansons from the Mellon Chansonnier):
Photo from the class of Corina Marti (by Renata Hasilová):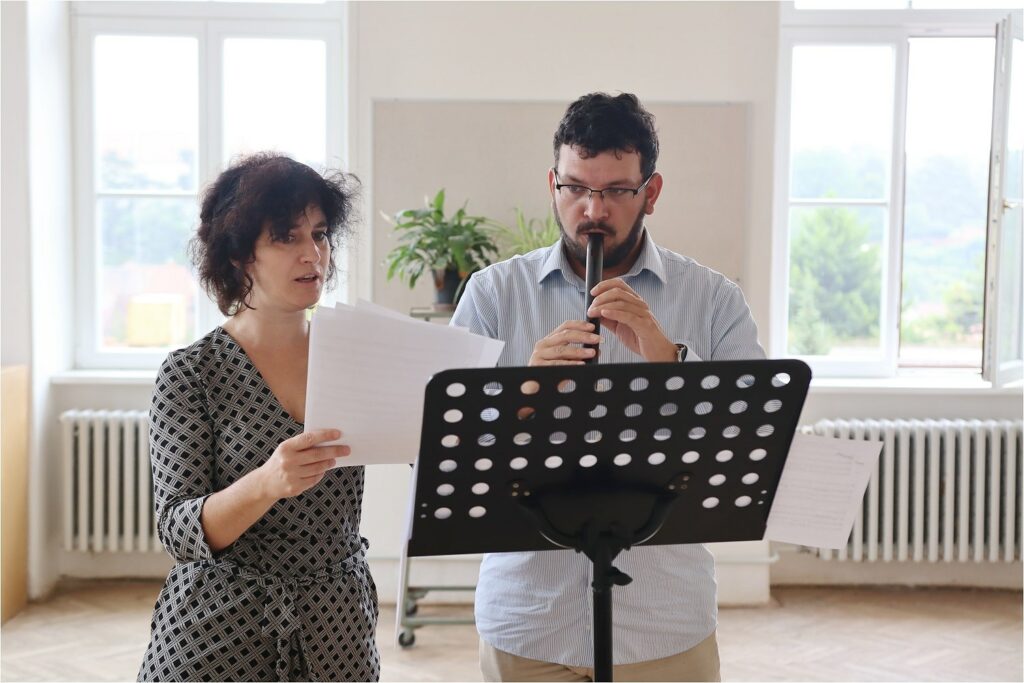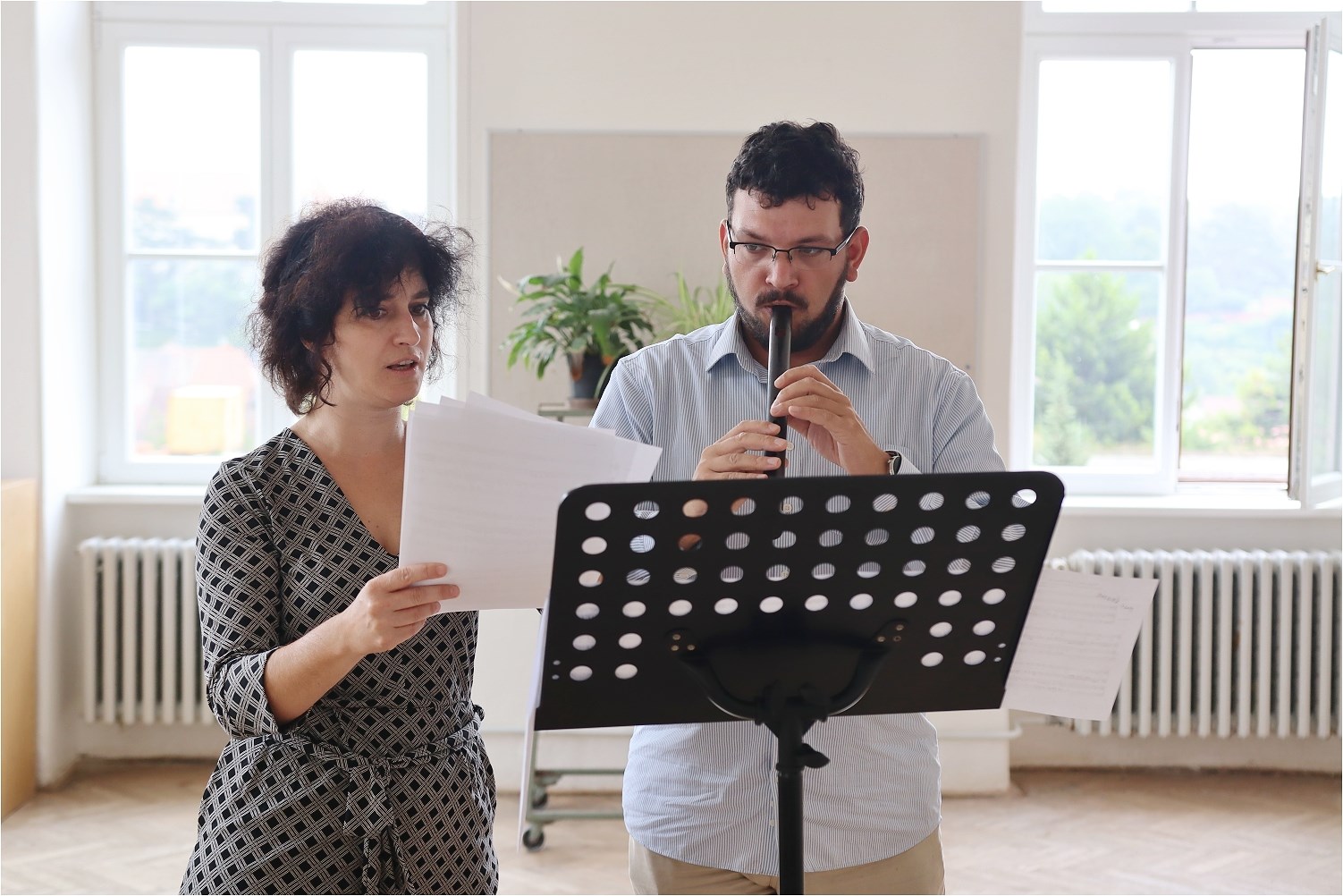 Inga Mai Groote and Lenka Hlávkova held the first musicological seminar in the history of the summer school.
Students from the Universities of Prague and Zurich had an opportunity to become familiar with some of the problems and topics discussed within the SoundMe project (music historiography of Central Europe, Petrus Wilhelmi de Grudencz, music and the Lutheran education).
They also sang medieval music in David Eben's performance class. Thanks to Dita Hradecká and her tutorship, they could also learn about music journalism and interview organisers of the summer school for → Czech Radio.
In a concert entitled "O, ciecho mondo!" La Morra presented late-medieval music from France, Italy and Central Europe. The performance received frenetic applause and the ensemble was asked to perform two encores.
Anonymous III performed several times a short programme from medieval Paris within the festival Valtice Baroque Night. The ensemble surprised the audience by the quality of its vocal performance as well as by music not very often performed in the Czech Republic.